I know I said I was going to skip this one in the Summer Movie Guide, but since I have already done an episode too closely connected to the other movie coming out this week, Million Dollar Arm with Jon Hamm (Episode 2, Mad Men Edition with Christina Hendricks), I figured it might be fun to do an episode with Bryan Cranston, the top-billed actor in the new Godzilla film.
Six Degrees of Kevin Bacon Episode 23
Bryan Cranston
Admittedly, I know Cranston best from Malcolm in the Middle, not from Breaking Bad. I think that's partly why I have been procrastinating getting into the AMC drama – to me, Cranston is still that lovable oddball dad, Hal. However, while he is probably best known for his television series roles, he has has plenty of experience on the big screen as well. He had a role in the Oscar-winning picture Argo, alongside Ben Affleck, John Goodman, and Alan Arkin, and crossed paths with some other Oscar-worthy people like Tom Cruise, Alec Baldwin, Paul Giamatti, and…
Catherine Zeta-Jones! This lady is one of my all-time favorites, and funnily enough, the film she and Cranston worked together on was not some intense drama. Rather, it was a musical comedy, Rock of Ages! It wasn't a great movie, but it was a lot of fun and both Cranston and Zeta-Jones had fun characters in the movie. Catherine Zeta-Jones as we know has had plenty of opportunities on the big screen, and has come across countless powerhouse actors, but one of my favorite movies of hers is America's Sweethearts. It's a funny rom-com about the movie business, and she is so wickedly funny as Gwen Harrison, the spoiled, self-involved actress trying to save her career with the last movie she made with her ex-husband, Eddie, played by John Cusack. But here, she got to play alongside a true America's Sweetheart…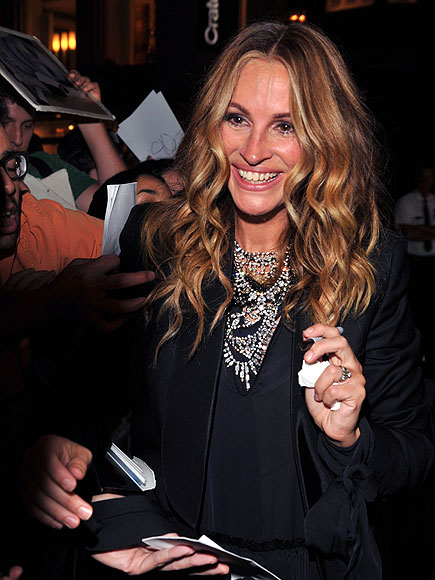 Julia Roberts! Roberts plays Gwen's sister Kiki in the movie, and she's adorable and hilarious as always. Julia Roberts could have her own six degrees game, as she has rubbed elbows and starred alongside a Who's Who of some of the biggest and best-respected names in Hollywood. However, it was early in her career that she met this guy…
Kevin Bacon! It was all the way back in 1990, just before she broke out in Pretty Woman, that Julia Roberts shared the screen with Kevin Bacon in the movie Flatliners. Not either of their greatest films, but it was an interesting, intense medical thriller with a mild dash of science fiction thrown in.
Results: 2 degrees of separation!
This was a roundabout episode, as I could have had it in one with Rock of Ages, using Tom Cruise as the connection between Cranston and Bacon, but I wanted to avoid using A Few Good Men yet again, so I went with Zeta-Jones instead of Cruise. I think it turned out pretty well! Don't get to use Flatliners that often, so I figured it was as good a time as any.
Photos:
Bryan Cranston: Photo by Tony Shek
Catherine Zeta-Jones: Photo by David Shankbone
Julia Roberts: Lester Cohen/WireImage via People.com
Kevin Bacon: Bored to Death – Season 2 – "Forty-Two Down!": Barry Wetcher/HBO via TV Guide
---
By the way, if you ever see a way to pare down the degrees of separation and point out how to connect the actor in question to Kevin Bacon through fewer connections, leave a comment and prove your movie buff prowess!
It affects chemicals in the body that are involved in the cause of some types of hurt. There are many medicines which give you things you need to be ready on your own terms. What doctors talk about viagra or cialis? It contains Sildenafil. Also known as erectile disfunction is defined as the impossibility to attain an erection suitable for intercourse. Having erectile dysfunction can no doubt complicate dating. Many men take more medicines later in life and some have sexual side effects that will lead to impotence. Some of medications fuel wish. Certain far-famed medicaments can mean screwing with your orgasm. What is the most significant facts you perhaps know know about this?