There are a ton of movies coming out this summer. Some look awesome, and some look terrible, and some could go either way. I wanted to cover a few of them here, the big ones, the most interesting ones, but I am skipping a LOT of the indie films for the most part. Nothing against them, but the problem is that I probably won't get to see most of them because they won't all get screened in my area, and I don't want to speculate on films that I may not have an opportunity to see.
Also, I may be updating the content here as I post reviews and as I learn more about the films in the coming weeks. In the meantime, here are a few words on the summer movie scene this year. Enjoy!
---
May 2014
The Amazing Spider-Man 2
I know it already came out and I should have had this up earlier, but whatever. See the review, and see the movie because Emma Stone, and Andrew Garfield. But mostly Emma Stone.
Must-See!


Neighbors
Two words: stolen airbags. If you haven't seen the previews for this, that is by far the funniest part of them. Seth Rogen is hit or miss for me, but Rose Byrne is a solid win in most instances. Plus she gets to keep her accent. And then there's a half-naked Zac Efron, which may be incentive or discouragement, depending on your point of view.
Might be worth it


UPDATE: Worth it! Check out the 4-star review!
Godzilla
I know there's a lot of support for Bryan Cranston after Breaking Bad -and I am among those supporters – but I cannot in good conscience recommend ANOTHER Godzilla movie. The trailer looks half-interesting, but I just can't buy it.
Not gonna bother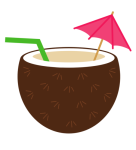 X-Men: Days of Future Past
I was a little lukewarm on this one until I saw the clip at the end of the Amazing Spider-Man 2 credits. I am in love with the X-Men: First Class film for so many reasons, and merging that with the other iteration of the X-Men films just felt wrong. But, that clip convinced me that there's enough of the First Class story to win me over. While I could do without seeing ANOTHER movie with Wolverine and Storm, I am just a bit tickled to see Iceman (Shawn Ashmore) reprising his role, and I'm interested to see Ellen Page's new mutant character. Should be a blast 🙂
Must-See!


Blended
Admittedly, Drew Barrymore and Adam Sandler have great chemistry, and I don't often turn down a Drew Barrymore film, but this just looks a little silly. Ok, a lot silly. The photography might be decent, it's hard to get a bad shot of Africa, but the story looks weak at best. There might be a few laughs, a few tears, but overall, it looks like a waste of time.
Not gonna bother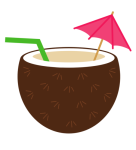 A Million Ways to Die in the West
Just saw the trailer for this preceding Amazing Spider-Man 2 for the first time, and it was AWESOME! I follow Seth MacFarlane on Twitter, and so I've been seeing promos for this movie for weeks. The hype has been pretty good, but seeing the trailer made me genuinely excited for this film. It will be a bit unusual to see MacFarlane in live-action as opposed to animation or puppets, just lending his voice, but if the trailer is any indication, I think the transition was fairly seamless. Can't wait!
UPDATE: The Red Band Trailer is up and it's EVEN FUNNIER than the first trailer! Check it out on YouTube!
2ND UPDATE: Here's the review! Check out the 5-star review for A Million Ways!
Must-See!


BONUS: Here's the trailer. You're welcome.
Maleficent
This one is one of the big ones I've seen over and over in the theater previews this year, and I have to admit, it looks pretty good. I probably won't see it opening weekend, maybe when it hits my local discount theater, but it looks fun. Fairy tale and classics with twists and retellings are becoming very popular (Wicked, anyone?) and I like the trend. I was always more of a Cinderella girl than a Sleeping Beauty one, but Elle Fanning is such a wonderful actress, and is there anyone who could make such an evil character as Maleficent so alluring, dangerous and multi-faceted other than Angelina Jolie? She has an incredible power to make bad look good.
Might be worth it


>>>For synopses, trailers, posters, and more, check out the May release summary page on IMDb.
June 2014
Edge of Tomorrow
I nearly jumped out of my seat when I saw the trailer for this, which was all the way back in January, I believe, when I saw The Hobbit: The Desolation of Smaug or maybe Jack Ryan: Shadow Recruit. I don't care what anybody says, I still love Tom Cruise, and you know what, he's still got it. The Mission: Impossible franchise is still steady and these random roles he's been getting like Tropic Thunder and Rock of Ages, things he wouldn't have considered ten years ago, had such things existed then, make him relevant and fun and show he's able to have fun with it. Plus, Emily Blunt and Bill Paxton. I have yet to see an Emily Blunt film I didn't like, and while this is not the typical role she takes on, I am curious to see how she does in a hardcore action film. And Bill Paxton – do I have to say anything after his awesome role on Agent of SHIELD this year? The story, and admittedly the title, make the movie look a little weak, but there are a few intriguing aspects that might make it worthwhile. Check out the trailer and see for yourself.
Might be worth it


The Fault in Our Stars
Shailene Woodley is a force of nature and I have no doubt her performance in this movie will be superb, but I'm probably still not gonna see it. I don't care for these how-hard-can-we-make-you-cry movies that you can already tell how they're going to end. I am all in favor of a good cry every now and again, but not so much when I see it coming. So far, all the buzz I've heard has been positive, but this one could go either way.
Might be worth it


22 Jump Street
The trailer for this is hilarious. Same antics and buddy-action comedy feel as the first one, but the movie looks pretty solid, for what it is. If you liked the first one, I think it's a safe bet the second one will be fun. If not, maybe hit the next one on the list.
Must-See!


How to Train Your Dragon 2
I don't remember much about the first one, but I do remember thinking it was pretty good. I am not that big on animated films anymore, so I probably will skip this one, but if you liked the first one, I think this one will be worth it. Unlike Despicable Me 2, I think this one will hold true to more of what we liked about the first film.
Might be worth it


Transformers: Age of Extinction
Another one? God help us. Let's hope the "age of extinction" is also the extinction of this franchise. Go home, Michael Bay, you're drunk if you think people are going to keep seeing these movies.
Not gonna bother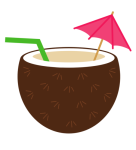 >>>For synopses, trailers, posters, and more, check out the June release summary page on IMDb.
July 2014
Tammy
I'm putting the trailer video here because it is that funny. No idea what this movie is about, but I think it might be somewhere along the lines of Identity Thief with Melissa McCarthy flying solo this time. And I think she can handle it. There is the potential for this movie to go terribly wrong, but there's also the possibility that it could knock it out of the park.
UPDATE: What a supporting cast! I knew Susan Sarandon was playing the role of McCarthy's mother in the movie, but Sandra Oh, Allison Janney, Toni Collette, Dan Ackroyd, Kathy Bates, and it goes on! Wow! This one just got a few bonus points in its favor 🙂
Might be worth it


BONUS: Here's the teaser trailer as promised!
Earth to Echo
This looks a little too much like Super 8 and E.T. to me, so I'm going to skip it. Those were both great movies, and I can't get behind a movie that looks like it's trying to rip them off. That said, it doesn't look terrible, so I won't say it's not worth a look.
Might be worth it


Wish I Was Here
I didn't include this originally because it's not a "big" movie and I wasn't completely sure if it was even going to be released across the country, or just be in limited release, but the full trailer came out May 19th, and I had to share it! I backed the movie, and have been hearing tidbits about it for over a year now, and it has all just made me more excited to see it! Here's the official trailer:
Must-See!


Dawn of the Planet of the Apes
I loved the first one in the reboot franchise, James Franco and all, and while it is strange to have a sequel with an almost entirely new cast of actors, they picked some damn good ones. Gary Oldman? YES. Keri Russell. YES. And Andy Serkis is back as Caesar, the incredible ape that started it all, so double YES. I am curious how the apocalypse and extinction of the human race is going to play out in this scenario, and my feeling is if they can go easy on the CGI and focus on the people and the emotional depth of the main characters, Caesar included, it ought to be good.
Must-See!


Sex Tape
Can I just say "Jason Segel, 'nuff said" and move on? This looks funny, if a little ridiculous – how bad could a sex tape be that they're that worried about it disappearing? Cameron Diaz is due for a good one, and considering the comedic chemistry she and Segel had on Bad Teacher, I think that ought to make this one pretty good. But again, I have a hard time saying no to a Jason Segel picture, so I'll probably see it anyway.
Might be worth it


Hercules
There are so many ways this movie could go wrong, and Hercules is kind of like the Hulk in Hollywood – it takes a lot of failures before you get it right (thanks, Joss Whedon) and point of fact, I'm not sure they did get Herc right this time. So far, the Disney movie has been the best example of the Greek hero, so take what you will from that. Judging by the previews I've seen, I think they have tried to go too far with the costumes and period piece element rather than play up the "he's a demigod" element and go more CGI, à la Clash of the Titans. In this case, that puts it on the "skip" list for me, but it could still be ok.
Might be worth it


>>>For synopses, trailers, posters, and more, check out the July release summary page on IMDb.
August 2014
Guardians of the Galaxy
If you follow me on Twitter, I've been raving about the trailer on this one for weeks. It's so fucking funny I can't stop watching it. "Hooked on a Feeling" playing in a Marvel trailer? Cracks me up every time. I've seen a little static from some other critics (yeah, I'm talking about you, you high and mighty Rolling Stone guys), but it's not going to get to me. Chris Pratt and Zoe Saldana are pretty solid actors as far as I'm concerned, and Marvel is on a roll right now. I don't know that it'll get Spidey or Captain America numbers at the box office, but so what? It took a while for those guys to get those kind of numbers anyway! The trailer looks funny, yeah, but I am mostly curious about how Guardians fits into the rest of the Marvel Universe. It's all connected, we know that by now, so how does a movie like this fit in? I am on pins and needles waiting for August 1st to find out!
Must-See!


Teenage Mutant Ninja Turtles
This was one of my favorite cartoons when I was a kid, so I kinda want to see this. So far, the trailer looks all right, a little action-packed, a little corny, but that's what the cartoon was like. Not a big Megan Fox fan, but I do like Will Arnett and Bill Fichtner, so it's still up in the air whether it turned out all right or not.
Interested out of curiosity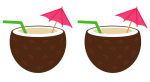 Expendables 3
I liked the first one. It had its faults, but it was fun. The second one had more faults, and was not as much fun, and yet, somehow, in spite of the lame trailer for number 3, I still want to see it. I'm also not crazy about them casting all these non-action movie heroes and people I've never heard of and acting like they belong – Kelsey Grammer? Bitch, please. But, the additions of Harrison Ford, Mel Gibson and Wesley Snipes sort of counteract that complaint, so right now, I'm feeling forgiving. Plus I'm a sucker for Jason Statham. Sue me.
Interested out of curiosity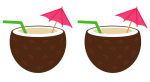 The Giver
This is another book-into-movie situation, and despite having heard about it for years, I still haven't read this one as of this posting. It is supposed to be very good, which makes me nervous about having turned it into a movie. The subject matter is pretty heavy, and it's not easy to translate that sort of content from one medium to another without losing some of the depth of the original. It does have Meryl Streep, so that might be its best argument at being worth a look so far.
Might be worth it


Sin City: A Dame to Kill For
I had forgotten how much I loved the first movie until I caught a few minutes on cable a few days ago. Clive Owen was totally awesome and by far the best part about that movie. Also, visually, it was one of the coolest movies of the past decade (no easy feat with competition like Avatar), and shooting it in black and white was great. The biggest issue for me was the dialogue. It's a little painful to listen to. I think the actors managed to make it sound more dramatic and interesting than it actually was, but it's not an easy task. As to the second one, I suspect it'll be a multiple storyline type of film like the first, with all kinds of familiar faces including new additions Joseph Gordon-Levitt, Eva Green and Josh Brolin, and probably plenty of animated blood. Because I really did like the first one, I may have to see this one just to find out if they were able to hold it together. My hopes and expectations are not that high, but it could be all right, right?
Interested out of curiosity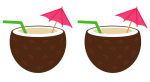 >>>For synopses, trailers, posters, and more, check out the August release summary page on IMDb.
---
That's it, folks! What do you think? Any other movies not on the list that you're really looking forward to this summer? Want to change my mind about one of the ones I discussed? Let me know in the comments or hit me up on Twitter and use hashtag #h2esummer!
It affects chemicals in the body that are involved in the cause of some types of ache. There are many medicines which give you things you need to be ready on your own terms. What doctors talk about viagra or cialis? It contains Sildenafil. Also known as erectile dysfunction is defined as the impossibility to attain an erection suitable for intercourse. Having erectile dysfunction can no doubt complicate dating. Many men take more medicines later in life and some have sexual side effects that will lead to impotency. Some of medications fuel desire. Certain far-famed medicaments can mean screwing with your orgasm. What is the most significant facts you perhaps know know about this?